ISTU Logistic wagon
admin
A key in Automated Transport Systems
ISTU = Integrated Standard Transportation Unit. An automated low-weight standard traction platform for standard containers in logistic centers, harbor environment, freight rail applications.
Origin: a rail transport concept development, based on the technology prepared within the EU 6th Frame Program FP6-PLT-506243 as alternative to a conventional locomotive pulled freight transport rail system for harbor terminal application for container transport.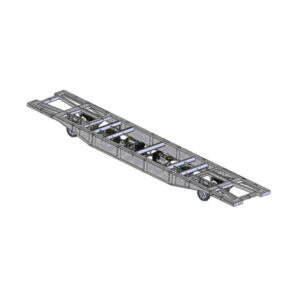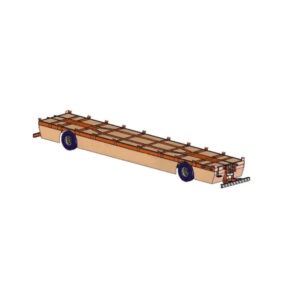 Product application:
Container terminals with/without inland rail to rail or rail to road distribution center, industrial areas or automatic freight distribution with exchangeable containers for:
1 container class A, B or C of a gross weight of 34 t or

1 exchangeable container class C, of a gross weight of 16 t or

2 exchangeable container class C, of a gross weight of 16 t
applicable for standard load/unload systems, simple product service, UIC-specified with regard to the security requirements for closed transport applications
Technical requirements:
Cost minimised 2-axle-Container-platform-wagon, self-driven, remote- or auto-piloted single wagon operation, standard gauge of 1435mm, low floor design (760mm /22,5T Axle load), max. speed up to 50km/H, full load operation in harbor environment up to 12km/H, integrated automatic brake system and park brake.